Milan officials closed migrant reception area by Milan Central Train Station.The head of the Progetto Arca charity Foundation, Alberto Singallia reported that the mezzanine area was closed for the night, after the opening of a new center.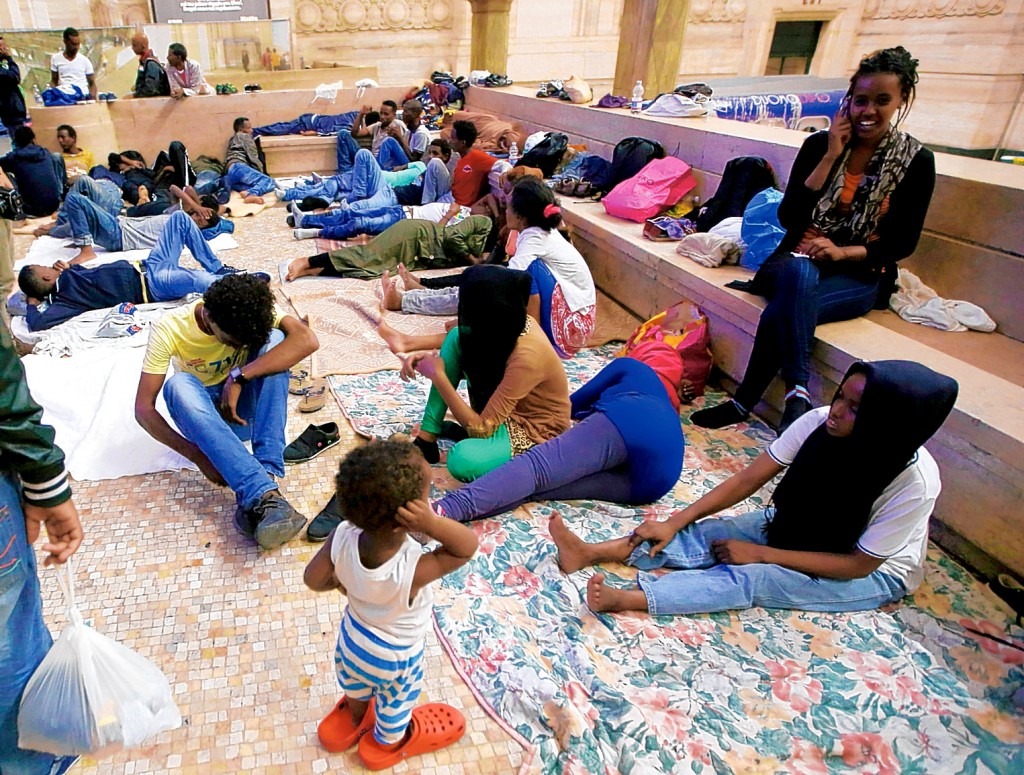 About 150 migrants slept outside the station due to a shortage of beds in the reception center. Most of the migrants arrived from Italy after being rescued at sea, according to The Malta Independent.
City mayor, Giuliano Pisapia said that some progress has been made "You can see in the Central Station where there is no further deterioration".
Mass numbers of migrants have slept at this train station, increasing concerns of health and sanitation. Health officials reported 100 cases of scabies recently and 500 cases since the beginning of 2015.
The Italian State Railway has made arrangements to accommodate migrants away from the Milan Central Station by early next week.
Meanwhile, French police have been locking down French borders for migrants; the city of Ventimiglia in Italy has arranged mobile showers and toilets by the station for the migrants. Milan has also extended efforts to provide food, medical care, and beds.
Over the last 20 months, the city of Milan has seen over 64,000 migrants pass through, with a small minority seeking asylum in the region.