Thailand – The International Organisation for Migration (IOM) is appealing for $26 million to assist up to 10,000 people affected by the unfolding migrant crisis in the Andaman Sea.
The bulk of the money will go towards temporary shelter, food, water, and other material aid. IOM is also making provision for psychosocial support, and for the eventual return and reintegration of those who wish to go back to their countries of origin.
Over the past three weeks, thousands of asylum seekers landed in Indonesia, Malaysia and Thailand, after horrific voyages of up to four months.
The spotlight has fallen mostly on the Rohingya, a distinct Muslim minority who are often stateless as they are not recognised by Myanmar as its citizens.
However, IOM warned that thousands more refugees, stateless people but also economic migrants are believed to be still at sea. Those who have landed tell harrowing tales of overcrowding, beatings and a chronic lack of food and water, which in some cases resulted in extreme violence.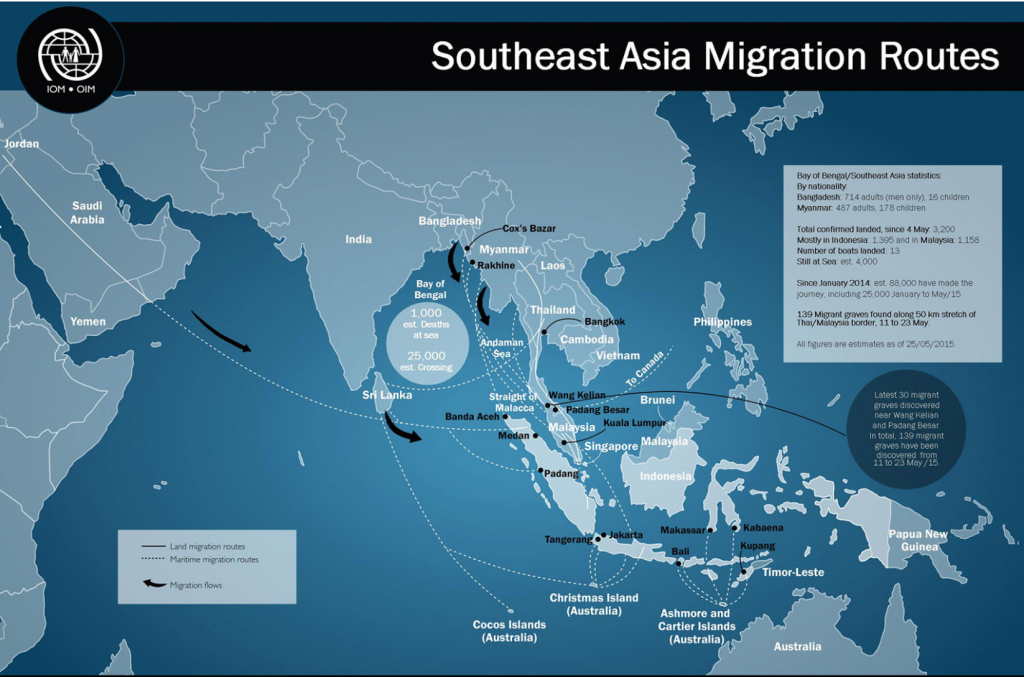 In light of recent crackdown, smugglers had started abandoning migrants out at sea, while the navies of neighbouring states pushed them back in what humanitarian agencies described as a dangerous "human ping pong".
"There is no doubt that these people have suffered unimaginably and for a protracted period," said Jeff Labovitz, IOM's Chief of Mission for Thailand, who heads an operation to bring aid to the migrants in accommodation centres and camps across the region.
"The number one priority is still to find and rescue those still at sea, while caring for those who have landed, many of whom are malnourished and traumatised."
For migrants who have reached land, it is critical to ensure that the basic humanitarian and protection needs of all migrants are met. In the three countries of destination, there is a significant need for temporary shelter support and non-food items (NFIs). Indonesia and Malaysia have specifically reached out to the international community to provide this support.