Five members of two voluntary organisations working on the Greek island of Lesbos have been arrested on suspicion of involvement in human smuggling.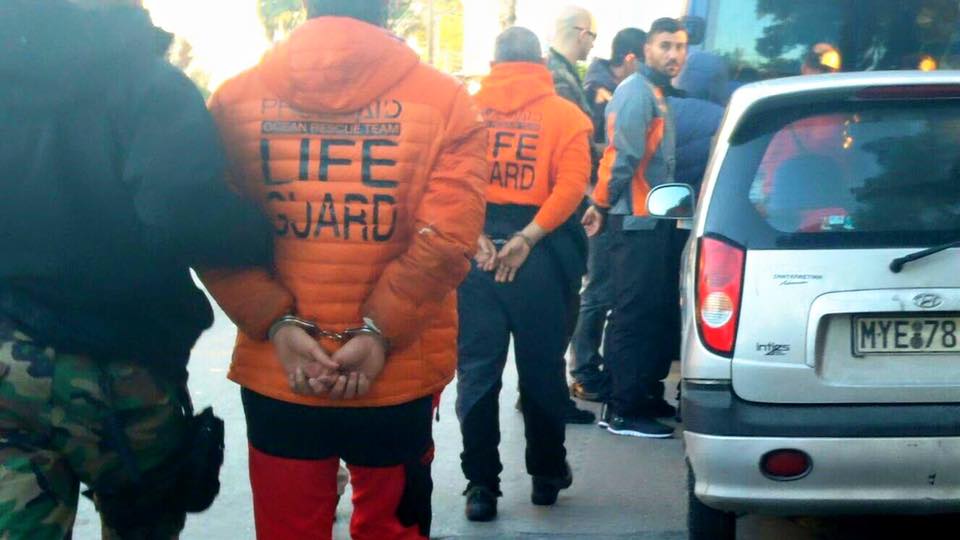 The volunteers, two from the Danish NGO TeamHumanity, Salam Aldeen and Mo Abbasi, both Danish nationals, and three unnamed volunteers from the Spanish NGO PROEM AID were arrested on early on Thursday morning.
They are expected to be arraigned in court in Lesbos tomorrow facing charges of human smuggling and possession of three knives without a permit.
The volunteers were arrested at sea during a patrol they were carrying out in the early hours of the morning.
In a statement, the Hellenic Coast Guard said the aid workers went into Turkish waters without permission and that they fled when they were pursued by a coastguard vessel in the area. When they were arrested, the border guards found three knives and a pair of night vision goggles on board.
Asked what underpinned the human smuggling charge, a spokesperson for the Hellenic Coast Guard said that would be determined in court.
A member of TeamHumanity in Lesbos, who preferred to go only by her first name, Naima, said the whole issue was a big misunderstanding.
She confirmed that the team was heading for Turkish waters while on patrol, adding that they changed course when this was pointed out to them by colleagues land, who were following their movements with night-vision googles.
She believed it was this manoeuvre that led the Greek coastguard to think that they were running away from them, insisting that they had no refugees on board and that there were no boats in the area.
However, Mo Abbasi, one of the aid workers arrested actually said in a Facebook post after the arrest, that they were actually intercepted by the coastguard after disembarking people from a sinking raft.
In the Facebook post, Abbasi said they spotted a boat that was taking in water around half an hour after getting a distress call from people on board the sinking vessel.
"I could hear all children scream and see the desperation in the adult's eyes to be saved," he said, adding that they contacted the coastguard and then started taking people on board, starting with children and a man who only had one leg.
"It all went very well, until the coast guard showed up. They were very aggressive and asked us to follow them. We are now and detained / arrested for saving people from drowning…" he said.
The other aid worker from TeamHumanity is Salam Aldeen, a known face on Lesbos who has been running the boat rescues for the Danish NGO since the summer.
Last month, he even escorted Oscar-winning American actress Susan Sarandon on a patrol during her visit to the island over Christmas.
The arrests come as the Greek authorities raised their scrutiny of NGOs working on islands in the past days, reflecting some apprehension with the free-for-all attitude that has characterised the involvement of some aid organisations on the island so far.
Many untrained individuals simply fly in and are allowed to carry out even complex rescue operations without proper vetting of their credentials.
Before Wednesday's arrests, another seven volunteers were arrested and then released on Saturday after being accused of stealing lifejackets  left behind by refugees. They included three Britons, two Americans, a Dane and a Cypriot.
Lesbos is replete with lifejackets and the volunteers explained that they were collecting the vests to use them as makeshift cushions for refugees.