Syrian refugees in Turkey could become citizens, Turkey President Recep Tayyip Erdogan announced in the Turkish border town of Kilis.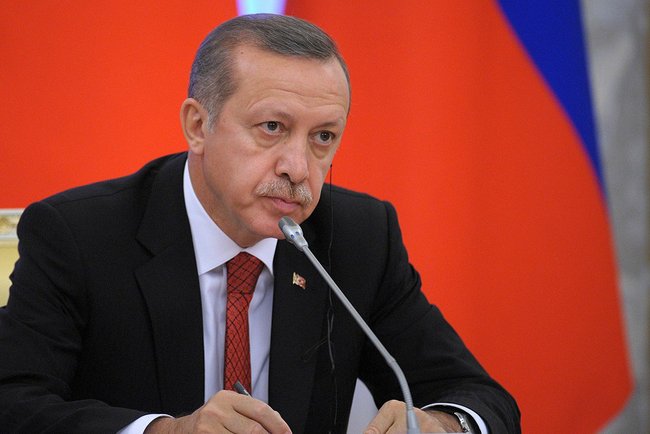 "We will give the chance to [acquire] citizenship by helping out these brothers and sisters by monitoring through offices set up by the ministry," Erdogan said Saturday, according to state-run Anadolu news agency.
The border town of Kilis, which stands around 60kms north of Aleppo, one of the worst-hit epicentre of the Syrian civil war, has been a refuge for Syrian refugees since the beginning of the uprising in 2011. Many Syrians live in the region in border towns or even cities like Gaziantep and Urfa.
Since 2011, an estimated  2.7 million Syrians entered Turkey since. They are referred to as "guests" rather than refugees and really do not have many proscribed rights.
However that may be about to change with Erdogan's citizenship offer. Citizenship would allow them to work and give them better access to health services and education. Unlike other asylum seekers in the country, Syrians already do have limited access to education and health services but often there are hidden obstacles.
Surprisingly, the decision comes hot on the heals of the latest ISIS attack on Istanbul's Attaturk airport which was carried out by ISIS militants who travelled to Turkey from Raqqa in Northern Syria.
The backlash to the announcement came quickly, with #ÜlkemdeSuriyeliİstemiyorum (I don't want Syrians in my country) trending on Twitter by Sunday.
Analysts have argued that the decision was a geopolitical ploy to get an international image boost or a chance to "import voters" who will support Erdogan and his political goals to create a presidential system through constitutional changes, for which he needs a super-majority in Parliament. Newly nationalized Syrians grateful to Erdogan could help him achieve this plan.
Economic incentives may also be a driving force – many experts suggest long-term benefits to accepting refugees that could help a struggling Turkish economy and Erdogan government's long term goal of population growth.
Details on the citizenship process are not clear, but President Erdogan said the Interior Ministry would announce the procedure soon.