In this famous Calais migrant camp there are restaurants, bars, mosques and churches, even a school is being built. People intuitively collect by nationality or language but they are open and despite some negative reporting invariably offer hospitality to visiting strangers.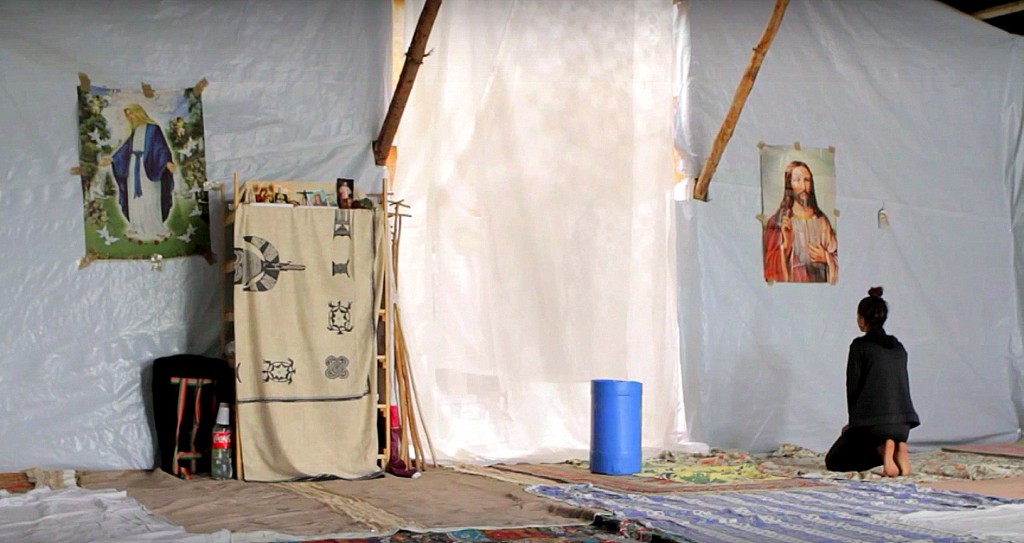 But this is no resort, it's a shanty town for desperate migrants trying to smuggle themselves onto UK-bound lorries and freight trains. It's the jungle in the French port-town of Calais.
Latvian-German actor Kristian Kiehling, who is on a personal mission to understand and help raise awareness about Europe's migration crisis, visited the place and came back humbled by the reception he was given.
People in the camp try to make something out of nothing despite the desperate conditions but the reality is that the camp is still a squalid place not fit for human habitation.
"It's a huge rubbish dump and the conditions are not suitable for people to live in. When I arrived three or four pipes of water and a few toilets had only recently been put up by the local government after months of pressure from different NGOs and inhabitants from the camp itself," Kiehling said.
Before this they didn't have proper toilets or water. "Imagine some 2,500 people crammed together, living there, eating, sleeping and doing their stuff, without any access to proper food, housing or sufficient sanitary facilities".
Kiehling, who is better know as an actor who played on the BBC1 Soap, EastEnders, is committed to making a series of films that take viewers inside the world of people on the move.
His interest in the phenomenon stems from a very personal connection. His father Uwe died when Kristian was 18 after his cargo ship was attacked by pirates in the Malacca Strai, between Malaysia and Indonesia, in October 1995.
The pirates stole money and other contents from the ship captained by 59-year-old Uwe and then threw him overboard. He was never seen again.
Kristian was moved to support the Migrant Offshore Aid Station (MOAS) – a private search and rescue mission working in the Mediterranean – after seeing the pictures of some recovered possessions of people who died at sea.
It was a similar collection of belongings – clothes, wallets with family photos – that were found in his father's suitcase, which was returned to the family after his tragic death.
That set him on the path of a project which has now matured into Wohin? "Where Are You Going? – a series of intimate films that document the experiences of asylum seekers in different countries he visited.
His first short films deal with the situation in Malta, a tiny archipelago in the Mediterranean that has been at the centre of the region's migration crisis for more than a decade.
The Jungle is Growing
Calais follows on from the Malta films. The camp has been in the news before but flared up during Kiehling's visit. Protests were taking place both by French people supporting migrants, and those against them.
The phenomenon is actually not new, even though the present number of migrants in the Calais area is probably in the highest levels it has ever been. It all started with the establishment of the controversial Sangatte refugee camp in 1999.
The camp, located just 800 metes from the entrance to the Channel Tunnel attracted migrants and people-smugglers, was instantly a source of tension between Britain and France as migrants started using the smuggle themselves into the UK.
Eventually, it was closed in 2002 on the orders of France's then minister of the interior, Nicolas Sarkozy.
However, in recent months, strikes by ferry workers started creating a congestion of commuting lorries which in turn drew migrants wanting to cross to the UK to attempt to board slow-moving lorries at great risk to themselves and the drivers. Others attempt to board freight trains at the tunnel entrance.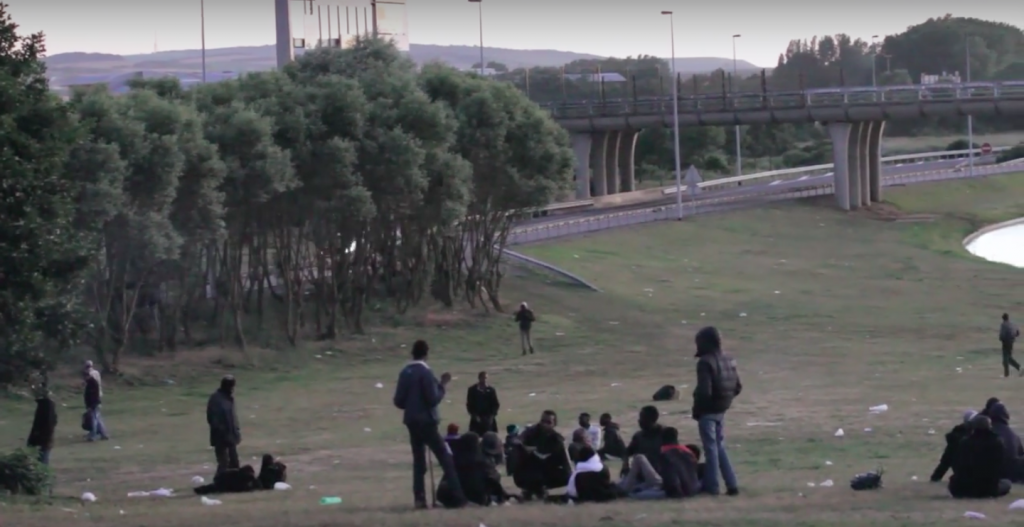 Some end up dying in the process, others get injured.
"People told me that last month alone up to six people supposedly died climbing on Euro Tunnel trains when they came in contact with the electric overhead wires", he said.
Many others he met with had slashed hands, leg injuries, some even missing fingers; all of them hurt while trying to board moving vehicles or attempting to go through barbed wire.
"I met an 18-year-old woman who was pregnant in the seventh or eight month. She and her friends had been sprayed repeatedly full on by police patrols with pepper spray," Kiehling told us.
Many are opting for trains rather than cars because the latter are being scanned with multiple heat scanners and radiation scanners.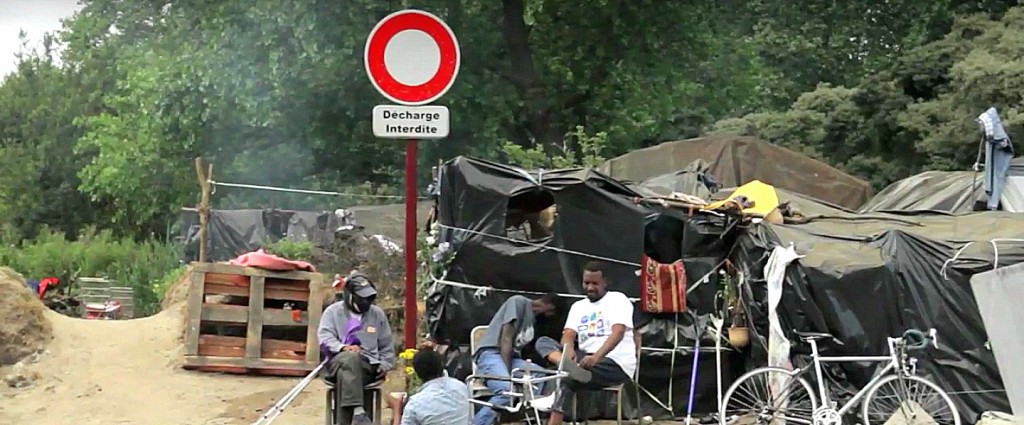 According to official French estimates there are currently 3,000 migrants in the camp. But the estimate is probably inaccurate and closer to 5,000.
Many migrants are now starting to camp in the area of the Euro Train freight terminal and the official statistics of 3,000 do not account for this but only count the migrants staying at the camp, according to aid workers who spoke to Kiehling.
The take away for Keihling from the whole experience, however, has been about the pointlessness of the hardship.
"There are so many things that don't make sense in this situation. In Calais today 40% of the city is empty. Houses are either for sale or rent, which leaves many empty properties that is just left to rot away. And then you have camps like these. It doesn't make sense".
Kiehling's journey will now take him to Hungary, to cover the building of the 4-km fence meant to keep migrants from crossing over from Serbia.