An unprecedented influx of refugees arriving on Greece's Aegean islands is pushing an already faltering reception system to breaking point, the international advocacy Amnesty International has warned.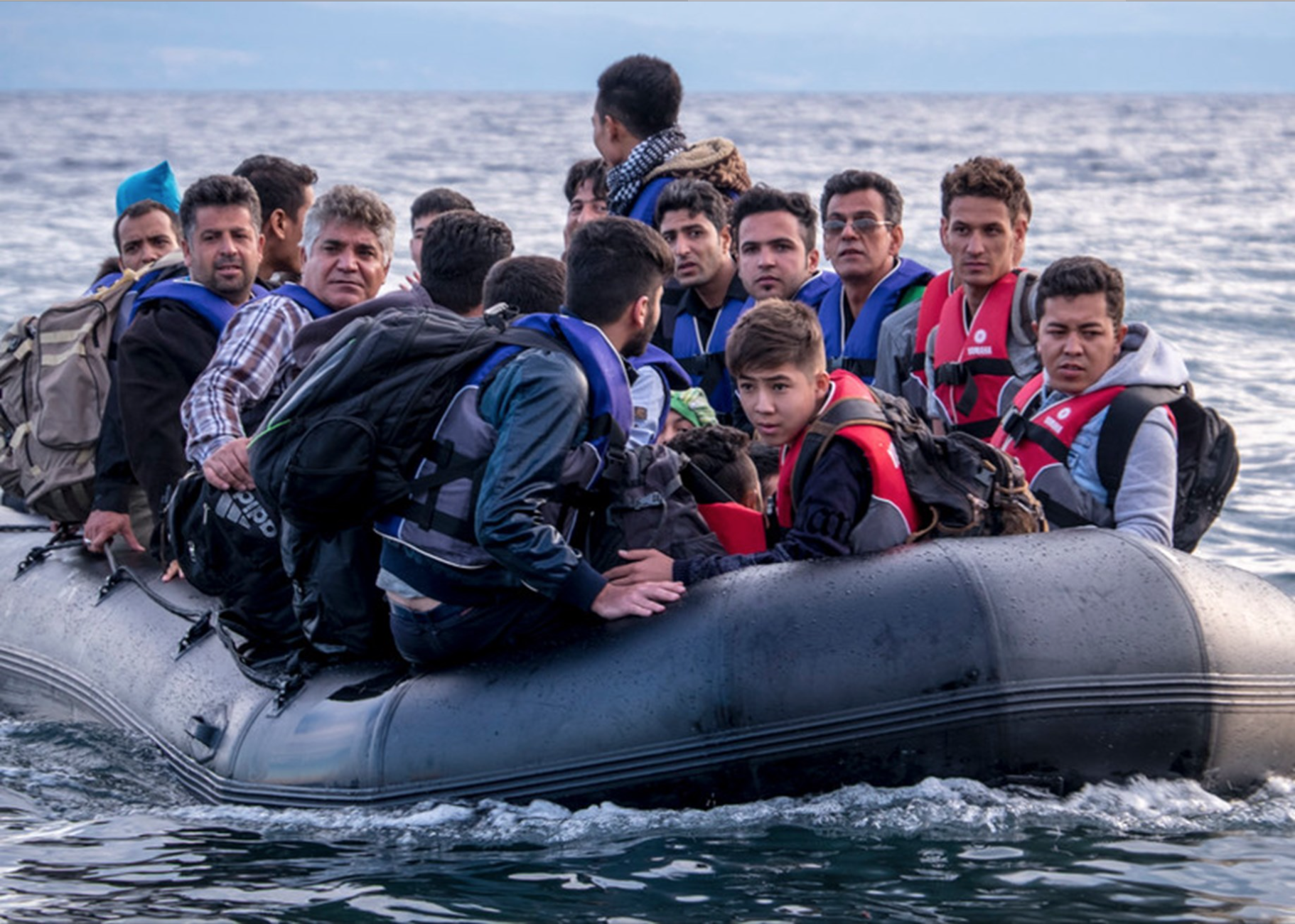 A recent fact-finding mission to the islands revealed that new arrivals, including children, face appalling reception conditions.
Poor planning ineffective use of EU funds and a hiring freeze impose by Athens as part of a programme to deal with the country's moribund economy, has left Greek authorities unable to meet the needs of the refugees landing on their shores.
"Each month the humanitarian crisis, enflamed by Greece's financial disaster, worsens," Amnesty warned. The statement comes ahead of an  emergency EU summit in Brussels, Thursday and Friday, which is expected to discuss both the Greek financial crisis and migration.
Between January 1 and June 22 of this year Greece saw 61,474 asylum seekers land on its shores, compared to 43,500 in all of 2014 – an increase of 5,000 per week.
Simultaneously, the left-wing Greek government, which was elected last year on the back of a pledge to stop the austerity, is currently engaged in negotiations with its EU partners, which, in the case of failure, could see Greece default on billions of euros in debt with international creditors and leave the single currency and return to the Drachma.
"Tens of thousands of vulnerable people making the perilous sea journeys to escape war or poverty arrive on these islands only to be met by a support system on its knees. The majority of new arrivals have limited or no access to medical or humanitarian support and are often forced to stay in squalid conditions in overcrowded detention centres or open camps," said John Dalhuisen, Amnesty International's Europe and Central Asia Director.
He said the humanitarian crisis in the Aegean is not merely a Greek tragedy but the product of a failing European migration system.
"It is incumbent on EU leaders meeting this week to acknowledge that the intolerable strains on frontline states such as Greece and Italy are the product of Europe's failed migration policies. Effective solutions to meet the global refugee crisis and share the responsibility more equitably across the EU must be urgently applied," he said.
A failing system of First Reception
Across the islands there are only two First Reception Mobile Units (on Lesvos and Samos). However, most new arrivals have no access to First Reception Services. These services, intended to determine the nationality of the new arrivals and provide them with basic medical, psycho-social and humanitarian assistance, are either severely understaffed or altogether absent from islands with a large number of arrivals such as Kos and Chios.
An Afghan refugee held with his wife and two small children on Lesvos told Amnesty International: "My children slept with wet clothes…nobody came to check us. The situation is bad here, my children are ill, we are ill….We need a doctor and clothes."
A lack of screening results in a failure to identify members of vulnerable groups such as unaccompanied children. In 2014 official records show that 1,097 unaccompanied children arrived on the islands and Evros and 216 arrived between the 1 January and 3 June 2015. The actual numbers are likely to be much higher.
Due to the limited number of places in shelters, many unaccompanied children are kept in immigration detention facilities for prolonged periods – an average of 37 days.
Unaccompanied children have told Amnesty about ill-treatment with one Afghan boy describing how he was thrown to the ground by a police guard in Moria immigration detention centre in Lesvos. Another, a 17-year-old Afghan boy who was held in for 70 days in Moria, told Amnesty International in March 2015: "We do not have hot water to wash…many of us do not even have blankets".
Inhuman or degrading conditions of detention
Conditions in detention facilities fall significantly below international and national standards and may amount to inhuman or degrading treatment. There is chronic overcrowding and lack of hygiene including overflowing toilets, soiled mattresses, shortages of bedding and clothes, power cuts and a lack of hot water.
New arrivals are frequently not given a change of clothes and are forced to sleep in the wet garments they arrived in. Overcrowding has meant that many refugees have to sleep in open areas such as ports.
On Lesvos, asylum-seekers are forced to sleep in a camp in a car park which is three times over capacity. Samos immigration detention centre, which has a reported capacity of 280 people, was holding up to 600 refugees in June and Chios detention centre's capacity of 208 people was exceeded by more than 300 people.
People applying for asylum are often forced to remain in detention for several weeks while their asylum claims are registered. Severe impediments facing refugees applying for asylum have resulted from an insufficient number of Regional Asylum Offices and staff.
Time for action
"The twin financial and refugee crises have created a perfect storm on the Aegean islands that only concerted action by both the Greek authorities and European leaders can quell. Greece must provide coastguards, police and first reception authorities on the islands urgently with sufficient resources to manage the reception of newly arrived refugees," said John Dalhuisen.
"While the implementation of EU plans for relocation of migrants may take some pressure off the Greek and Italian islands in the short term, what is needed are more safe and legal routes into Europe for refugees. This includes more resettlement places together with significantly enhanced financial and operational support for reception and asylum processing and the provision of greater freedom of movement for successful asylum seekers."
Island activists, Médecins Sans Frontières and UNHCR are trying to cover the massive gaps in reception services by providing medical and humanitarian assistance and information on asylum.
The vast majority of newly arrived refugees choose not to apply on the islands but travel to Athens. Many continue their trip to other EU countries by crossing the Balkans while others attempt to apply for asylum at the Attika Regional Asylum Office. However, access to asylum has been severely limited since the end of May.
Responsibility sharing amongst member states includes not only financial support but also human resources support for registering asylum claims and carrying out interviews.
It is hoped that the Relocation scheme proposed by the European Commission will reduce some of the pressure on Greece and Italy. However, any relocation scheme must take into consideration the needs of asylum seekers, including their right to family unity.